Haus Indonesia Sejak 2021 sudah mulai menggunakan SAP Business One sebagai Backend System baik di sisi Inventory and Accounting yang terintegrasi dengan Moka POS sebagai Point of Sales System.
Tentang Haus!
PT. Inspirasi Bisnis Nusantara merupakan perusahaan yang bergerak di bidang Food & Beverage dan dikenal dengan brand "Haus!" yang menyediakan minuman dan makanan kekinian yang di gandrungi oleh generasi milenial dengan berbagai macam varian rasa serta harga yang terjangkau.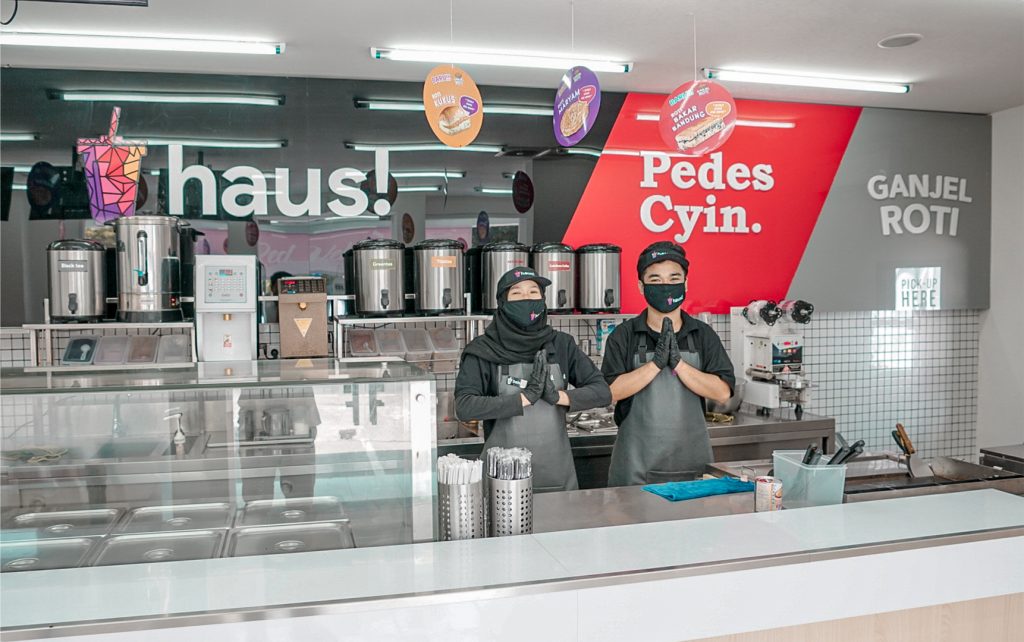 Saat ini Haus! sudah memiliki 113 cabang outlet di Jabodetabek dan Bandung. Selain ekspansi ke kota-kota besar di Indonesia, Haus! juga akan terus melakukan pengembangan dan inovasi.
Implementasi SAP Business One
SAP Business One di Implementasikan di Haus untuk meng-cover proses bisnis purchasing, inventory, production, finance & accounting serta sales.
Untuk Sales sendiri, Tim IDS Indonesia melakukan pemanggilan API (Application Programming Interface) dari program Moka POS (Point of Sales) yang ada di semua outlet Haus untuk mengambil semua data penjualan yang kemudian di interface kan ke module Sales di SAP Business One .
Selain integrasi dengan Moka POS, SAP Business One melakukan data integrasi barang masuk dan barang keluar dengan aplikasi warehouse yang di kelola oleh warehouse vendor nya Haus.
Kini Haus! team sudah bisa menggunakan dan menikmati fitur dan fungsi di SAP Business One dengan server yang di taruh di Cloud.
Jika perusahaan anda adalah perusahaan Food and Beverages yang sudah menggunakan Moka POS dan sedang mencari Backend / Accounting / ERP system yang handal silahkan hubungi Tim Sales kami di [email protected].